(EN) eVent fabric on Karrimor Elite Alpiniste eVent Jacket
 Karrimor Elite Alpiniste eVent Jacket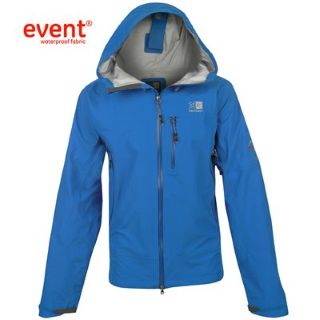 Guys for any questions about the jacket send me an mail: adventures@tyger.sk or writte an message on FB site and when I have a little bit time I will answer gladly.
Reason I´ve decided to write this review is simple. I needed much much better fabric for outdoor activities then Gore- Tex.After long search I´ve found  eVent fabric. I have very good experience with it so I want to share this wisdom with you.
Years before I had all my necesseary stuff from Gore-tex fabric. But when I was in hight tempo walking to the hill I couldnt wear it, the fabric was not able to breath properly and it hat big big problem to get dry when it was not sunny and warm.
So I´ve tested Karrimor Elite Alpiniste eVent Jacket  because it was in very good price for breathability and waterproofness on this activities:
7x Klacianska Magura in a Day :
31 km/ 4600m altitude meters/ 12 hours  in snowy, rainy and windy weather altogether+ my sweatting. It proof it self as very breathable and watterproof material. It wasn´t really wet and when it was little bit all the time it get dry just with my own body temperature. (unfortunatelly there is no photo from this performance because I had to focus on the goal)
Western Tatras skimountaineering trip in spring hot day 28.4.2012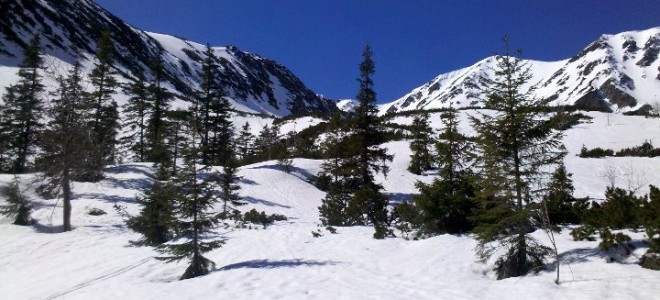 This was my first real experience with eVent fabric. The hill was steep and the temperature very high, all around was a lot of snow and strong sun. The jacket was all the time on me during the uphill and downhill for about 3 hours .
Stuff that I had on me was
-Basic layer functionnal undershirt
-Middle layer Ferrino pull over
-Top layer, Karrimor Elite Alpiniste eVent Jacket
-Elastic trousers
This show´s up to be very effective combination. All layers were pushing up my swatting process and the jacket pull it outside without and problem. When I came  on the top of the hill it was really windy in there, so I´ve just put on  my hood and ride down on the skies. There was no need to replace my clothes for dry ones.
 Mix climbing.
This was specific trip. It was snowing all the time. Little byt windy, bud the performance I have been doing was extremly  difficult. That means my body has generated big amount of heat, but the fabric had no problem with breathability even when I had an thick down jacket below it.
Other trips I´ve used it for :
 Low Tatras skimountaineering  40 km/1600 m elevation
Running in Lucianska Fatra and Low Fatra  33.6 km/ 2195 m elevation (Not good for runnig down, here  started to sweat to much, but until this point it was highly effective)
Video about waterproofness of eVent fabric :
ps:  this is my own experience. Maybe you don´t like as much as I did, but my performance became 100% more comfortable in mountains during all weather conditions.
ps 2: if you like to read more reviews about outdoor equipment (trail running shoes, backpacks…) please became a fan of tygeradventures facebook page so you can see when an new review come out…it will be soon 🙂
ps 3 : thank you for reading 🙂
9973 Celkovo prečítané
6 Dnes prečítané
Komantáre
komentárov